About Lara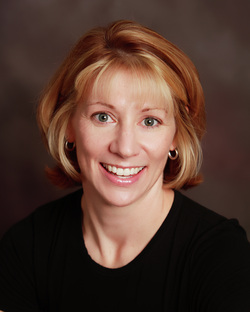 In her 20 years of professional fitness management and group fitness training Lara Garda has worked to bring positive energy and motivation to both team members and clients. She strives to provide a fun, safe and effective workout experience with every visit.

As the Studio Director for CORE Pilates & Yoga, Lara holds a Bachelor of Science degree in Physical Education, Sports and Nutrition. She is a PMA certified Pilates Teacher with training from Stott®, Peak®, Balanced Body® and The Pilates Coach. On the fitness spectrum, Lara is an ACE Certified Group Fitness Instructor attending numerous conferences to remain current on the changing trends. After running two marathons Lara searched for an active workout that was much kinder to her body and discovered her true love and passion in Yoga. Lara began teaching with YogaFit® in 1999 and has eagerly pursued many educational experiences since then with workshops from; Baron Baptiste, Natasha Rizopoulous, Beryl Bender Birch, Joseph LePage, and more. She completed her 200-hour RYT with the organization of Integrative Yoga Therapy in 2002.

Upon opening Core Pilates & Yoga Studio, she began creating the eclectic blend of Pilates, Yoga and Core Fitness Movements – ZenLates™ - offering the Mindfulness in Motion. ZenLates™ Training Company has now joined forces with the Pilates Education Institute to bring the highest quality of Pilates Teacher Training to YOU.

ZenLates™ Training Systems has got your training covered from business start-ups, studio overhauls and of course, Individual Private Training Services. Whether you are enhancing your current Professional Fitness Career or looking to change career paths Lara can help you balance your needs, wants and goals for SUCCESS!!


---